Ask A Pharmacist
Coronavirus Precautions from the Pharmacist
Our Customers Asked:
What can I do to avoid catching Coronavirus, and what do I do if I feel a little bit sick?
Our Experts Answered:
There's been a lot of hysteria over the past few days down on our pharmacy floor regarding the COVID-19, so we just wanted to clear up some concerns. Don't panic and follow these tips day-to-day, outside or at home, to help you stay safe and feeling your best.
STEP ONE – WASH/SANITIZE YOUR HANDS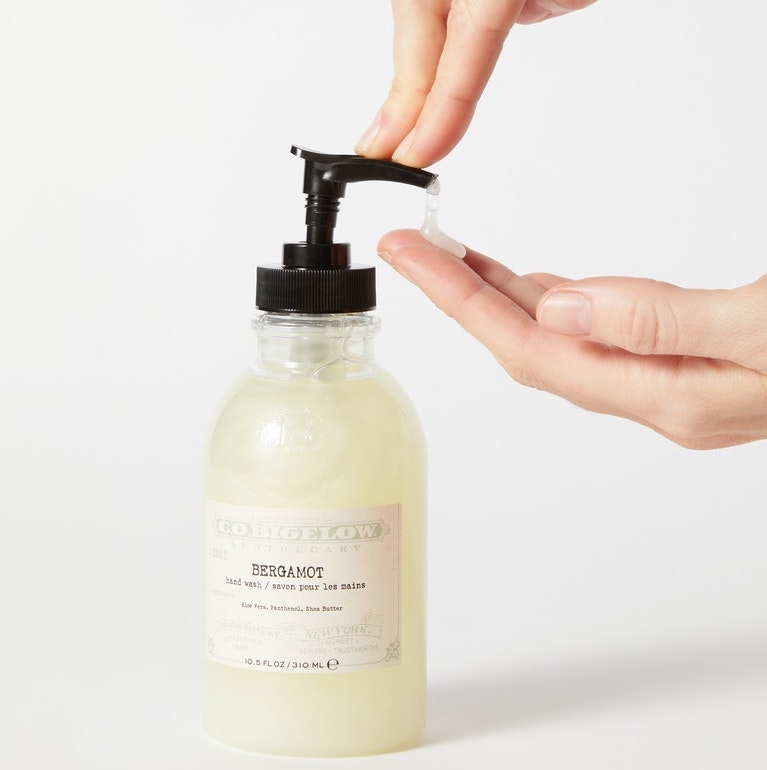 Firstly, wash your hands as much as you can – whether that's with a hand sanitizer or at a sink with hand soap. The CDC says to keep a hand sanitizer with you at all times that contains an alcohol level of at least 60%. Any time you touch something outside that may be dirty or touched by others often, just apply a bit of sanitizer afterwards. We always bring our Antibacterial Hand Sanitizer with us, wherever we go. It's formulated with 70% ethyl alcohol and contains conditioning aloe vera juice and moisturizing shea butter to keep hands soft and supple. When the option is available, wash your hands anywhere you are thoroughly. Use a good hand soap like our bestselling Lemon Hand Wash or our iconic Bergamot Hand Wash
with citrus extracts. If your hands are pretty chapped already you might want  try our Chapped Hands Cleanser, formulated with emulsified oils…it's almost like paraffin treatment for your hands. 
Don't just put a little bit of soap on yourself and wash it off quickly. You're going to want to wash for 20 seconds. Think about a chorus of a song you may like; usually those are about 20 seconds. We heard someone downstairs say that a Lizzo chorus is about 20 seconds long. Just sing that in your head, or out loud, while you're washing your hands. Really get into those crevices and dry your hands off. 
STEP TWO: REVITALIZE DRY HANDS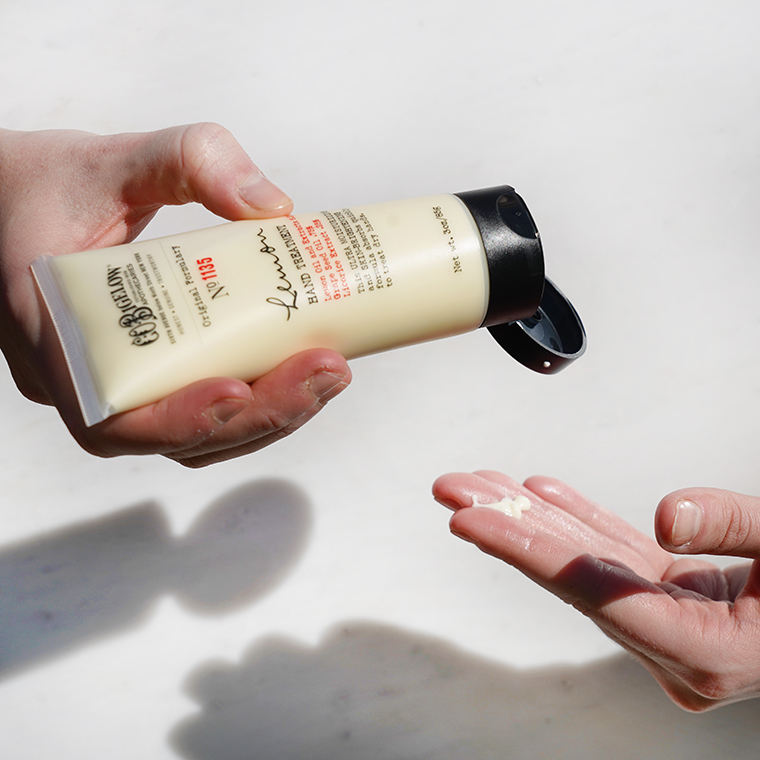 Along with the fact that you're gonna be washing your hands a ton or using hand sanitizer, you're gonna be drying your hands out a lot. It happens naturally when you strip moisture from your skin. You're going to want to use a hand cream or a hand lotion afterwards. I recommend our Chapped Hands Remedy or our Lemon Hand Treatment, but really any hydrating hand cream of your choice will work. Always keep it with your hand sanitizer in your bag, and apply after you sanitize or wash. Our pocket-size Lemon Hand Treatment (1 oz) is great for on-the-go usage!
STEP THREE: STRENGTHEN YOUR IMMUNE SYSTEM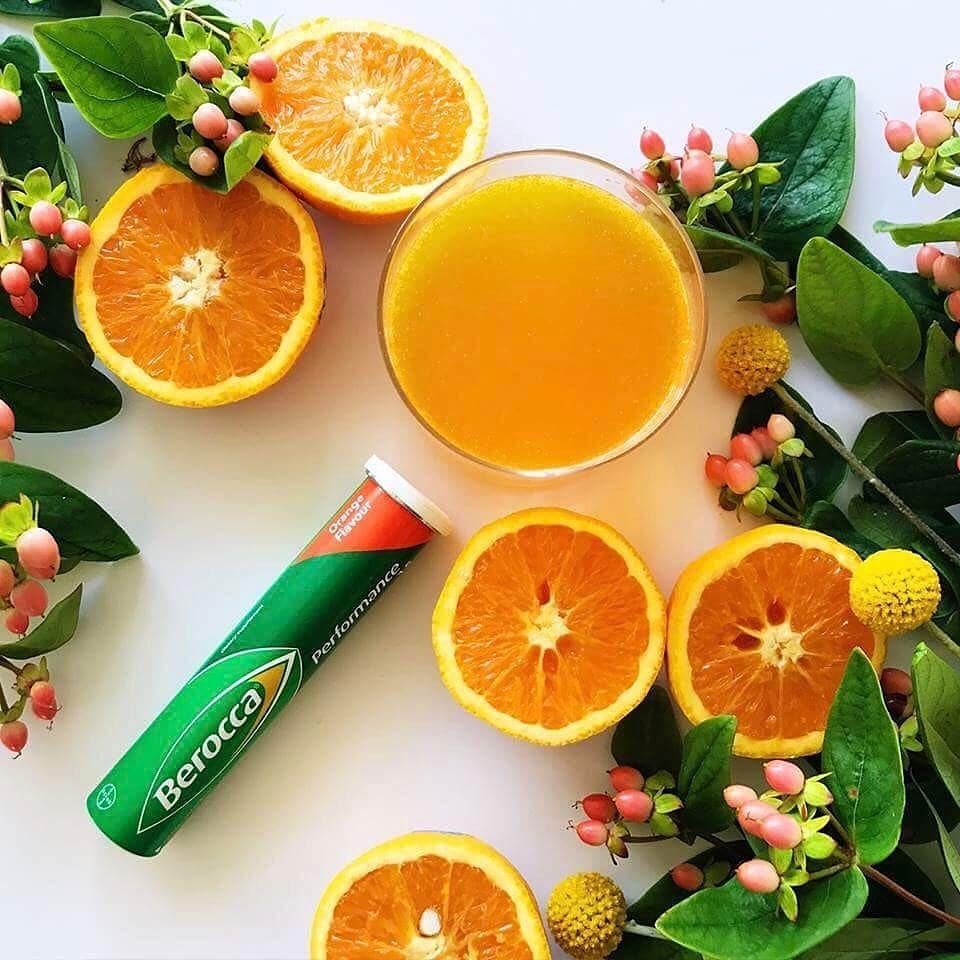 Another thing you're going to want to be doing is strengthening your immune system. Vitamin C is always great for you, whether you're eating oranges, drinking orange juice, or taking vitamin C tablets. You can use Emergen-C, Airborne, or Berocca 'Stay Sharp' Effervescent Multivitamin tablets in your drink every morning to keep you feeling as healthy as possible. If you're into homeopathic remedies, try Oscillococcinum from Boiron. These homeopathic pellets help temporarily relieve flu-like symptoms such as body aches, headache, fever, chills and fatigue. Treat yourself immediately if you're starting to feel a little sick, or if you just want to keep your immune system in top shape.
STEP FOUR: SOOTHE YOUR SYMPTOMS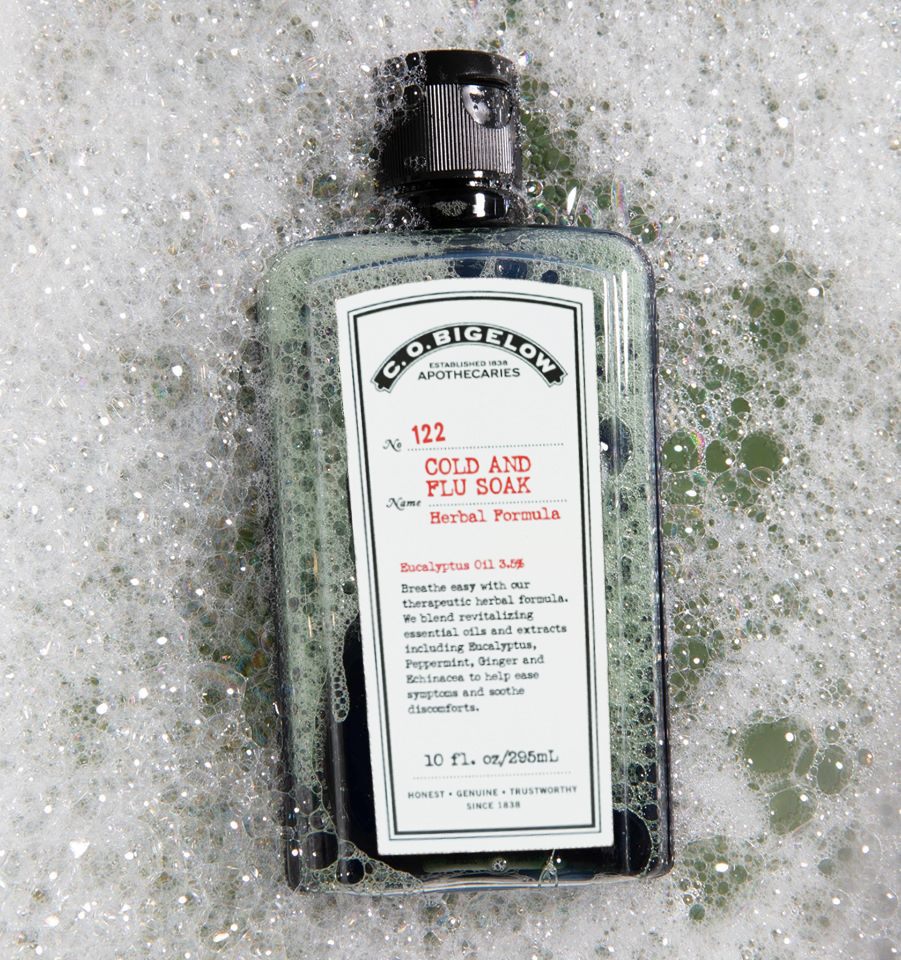 If you're not feeling your best, one of the most soothing things things you can do is take a hot bubble bath with our Cold & Flu Soak. It's infused with eucalyptus, peppermint, ginger, and echinacea. This herbal blend helps open up nasal passages and soothe muscle aches. We swear by it and recommend it to anyone. Grab yourself a book, put a few capfuls into your bath, sit in there for about 20 minutes, and you'll feel amazing.
STEP FIVE: DON'T WORRY ABOUT MASKS!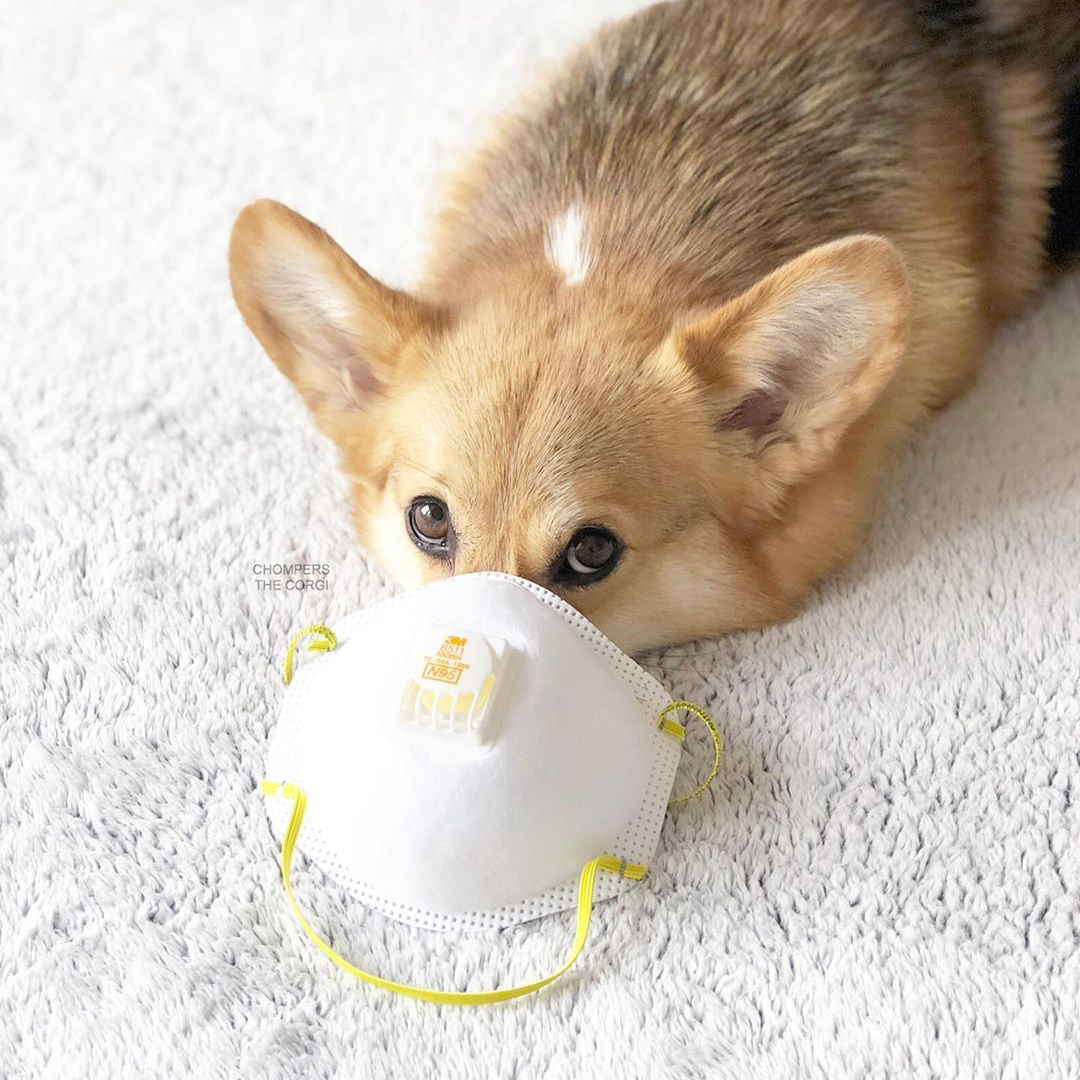 We do want to add one last thing about these Surgical and N-95 masks that you've been seeing on the news. We are sold out right now, and we're not sure when we'll get them back in stock, but if you've been searching for one and cannot find one, do not panic! Masks are probably the least important thing that should be on your mind right now. They're only useful for preventing the virus from spreading around to other people if you already have it. Since COVID-19 spreads through air droplets or coughing, if you have the virus, you would wear it to prevent it from getting out into the air. However, if you're healthy, it's not filtering all the air that you're breathing in. Therefore, while it may do a little bit for you, it's no reason to stress if you can't find one for yourself.
Hopefully these recommendation have been helpful and you've learned how to protect yourself and your family. Visit our IGTV to view the full video of our fourth generation pharmacist, Alec Ginsberg. Please feel free to shop www.cobigelow.com for any of the products we've talked about here or pop into the store if you're local. If you have any questions, feel free to call in any time and speak to one of our pharmacists at 212-533-2700 x 131. We'd be happy to answer any questions that you may have!
Summary

Article Name
Coronavirus Precautions from the Pharmacist
Description
Don't panic and follow these tips day-to-day, outside or at home, to help you stay safe and feeling your best.
Author
Publisher Name
Publisher Logo

Products mentioned in this post: